Men's Basketball: Michigan Tech vs. TBA
2019 Open Enrollment is now open until midnight Friday, Nov. 30. Open enrollment is your opportunity to assess your individual and family needs and...
Mandatory CPT Training for all international students prior to going on a co-op. Learn what you need to know about CPT. You must attend once only....
Forestry Advisor: Yvette Dickinson Nondestructive Evaluation of Salvage White Spruce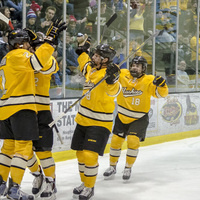 Men's Ice Hockey: Alaska vs. Michigan Tech