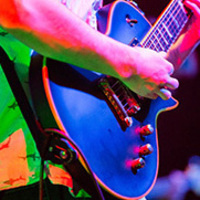 WMTU 91.9 FM, Michigan Tech's one and only (and totally rad) college radio station, assembles AWESOME lineups for amazing live music at...
A vibrant celebration of arts and and ideas for our 25th anniversary. Salon! features the works of more than 20 artists presented in a mix of...
Mechanical Engineering Advisor: Bo Chen MPC-Based Autonomous Driving Control with Localized Path Planning for Obstacle Avoidance and Navigating...
Zheyang Wu, Associate Professor, Department of Mathematical Sciences, Worcester Polytechnic Institute
Environmental & Energy Policy Advisor: Chelsea Schelly Community Solar Energy Programs: A Bright Spot or Dim Future for Just Energy Policy?
Forestry Advisor: Matthew Kelly Northern Hardwood Silviculture: Preferences Among Family Forest Owners in the Western Upper Peninsula of Michigan
Indust Heritage & Archaeology Advisor: Timothy Scarlett Fortune and Failure -Gold and Silver Smelting in the Colorado Rockies During the...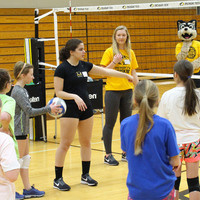 Open to girls, grades 2-6. This camp meets 2 afternoons for 2 hours each day. Little Huskies Camp is the perfect way to explore the basics of...