Wednesday, March 20
This is a past event.
Negotiating the Divide: Disrupting Thought in the Age of Trump Presented by William De Herder and Center for Diversity and Inclusion. Engaging in...
Thursday, March 21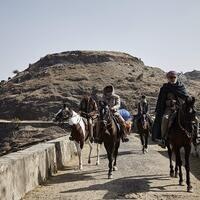 This is a past event.
The Modern Languages Film Series concludes with the French film Les Cowboys (Bidegan, 2016). When Alain's 16-year-old daughter Kelly elopes with...