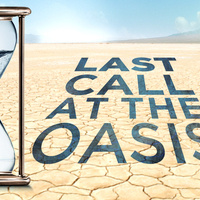 2017 Green Films: Last Call at the Oasis
World Water Day Film
A 2012 documentary on the world's water crisis, the film sheds light on the vital role water plays in our lives, exposes the defects in the current system, shows communities already struggling with its ill effects and introduces us to individuals who are championing revolutionary solutions.
COST: FREE; $3 suggested donation
Enjoy refreshments and facilitated discussion
Bring Your Own Mug!
Discussion Facilitator:
Dr. Marty Auer
Department of Civil and Environmental Engineering
Cosponsored by Lake Superior Stewardship Initiative, Michigan Tech Great Lakes Research Center, Keweenaw Unitarian Universalist Fellowship, and Keweenaw Land Trust.
Thursday, March 23 at 7:00 pm to 8:30 pm
U. J. Noblet Forestry Building, G002 Hesterberg Hall
1400 Townsend Drive, Houghton, MI 49931
Event Type

Audience

Subscribing Departments ?
Website

Subscribe