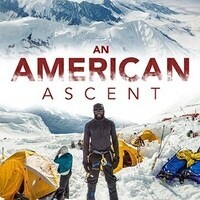 2018 Green Film Series: An American Ascent
First ascent of Denali attempted by an all African American team. In only a few decades in the U.S., people of color will outnumber today's white majority for the first time. Yet, a staggering number of people in this soon-to-be majority do not consider the outdoors as a place for them. By taking on the grueling 20,310' peak of the continent's biggest mountain, nine African-American climbers set out to shrink this Adventure Gap, promoting inclusion in the outdoor/adventure community. The film chronicles the challenges of climbing one of the world's most iconic peaks.
Friday, March 23 at 7:00 pm to 8:30 pm
Great Lakes Research Center (GLRC), 202
1400 Townsend Drive, Houghton, MI 49931
Event Type

Target Audience

Subscribing Departments ?