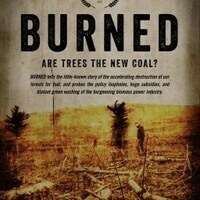 2018 Green Film Series: Burned: Are Trees the New Coal?
A look at the controversy of creating energy using biomass. Film makers, Lisa Merton & Alan Dater of Marlboro Productions, visited the Warden Electric Plant in L'Anse, as they traveled across the U.S. documenting the problems created by burning this type of "green" material. Many local residents are interviewed and MDEQ public hearings are featured.
Thursday, May 17 at 7:00 pm to 8:30 pm
U. J. Noblet Forestry Building, Hesterberg Hall G002
1400 Townsend Drive, Houghton, MI 49931
Event Type

Target Audience

Subscribing Departments ?