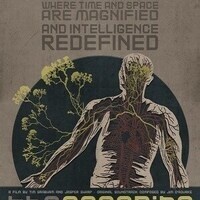 2018 Green Film Series: The Creeping Garden
Real life science fiction exploring a world creeping right beneath our feet, where time and space are magnified and intelligence redefined. Exploring the work of scientists, mycologists and artists, and their relationship with the extraordinary plasmodial slime mold which is being used to explore biological-inspired design, emergence theory, unconventional computing and robot controllers. (81 min)
Discussion Facilitator:
Lauri Davis, Science Dept. Chair, Houghton High School.
Refreshments provided by Keweenaw Land Trust
Cosponsored by Lake Superior Stewardship Initiative, Michigan Tech Great Lakes Research Center, Keweenaw Land Trust, Keweenaw Unitarian Universalist Fellowship, Sustainable Futures Initiative, and the Michigan Tech Department of Social Sciences
Thursday, April 19 at 7:00 pm to 8:30 pm
U. J. Noblet Forestry Building, Hesterberg G002
1400 Townsend Drive, Houghton, MI 49931
Event Type

Target Audience

Subscribing Departments ?