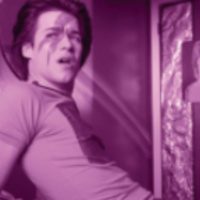 C.R.A.Z.Y.
Modern Language presents this language film:
(Vallee, 2005)
Born on Christmas Day, 1960, Zac knew he was different from his four brothers but was desperate to fit in. During the next 20 years he tries to live a lie, but a life full of surprise and unexpected experiences leads Zac to accept his true nature.
Thursday, March 23 at 7:00 pm
Walker Arts and Humanities Center, 134
1400 Townsend Drive, Houghton, MI 49931
Host ?

Modern Language Department

Event Type

Audience

Subscribing Departments ?
Website

Subscribe