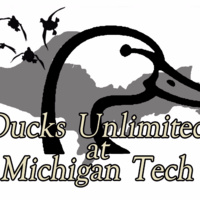 Ducks Unlimited Annual Banquet
Our third annual banquet organized by the Ducks Unlimited Chapter at Michigan Tech will be held at the Sheldon Grill on March 24th 2017 with doors opening at 6pm. Tickets are $25 which include a $35 membership to Ducks Unlimited, meal, and door prizes. All tickets sold by March 10th will be entered into a drawing for a $120 event raffle ticket bundle! Event capacity is 200 people so buy your tickets soon! Tickets will be available to purchase online from ducks.org/events once our event is posted online. You can also buy tickets from student members or directly contacting us. You may email ducks@mtu.edu for tickets and questions about the event. We hope to have your attendance for a great night and helping DU fill the sky with waterfowl for future generations.
Friday, March 24 at 6:00 pm to 9:00 pm
Sheldon Grill / Bonfire Grill
Event Type

Audience

Subscribing Departments ?
Group

Website

Subscribe