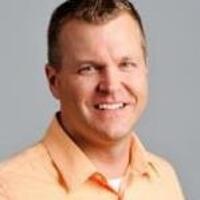 Engineering for Good
Designing for Healthy People, Products and Planet
ME-EM Graduate Seminar Speaker Series
proudly presents:
Dr. Robert Stone
Oregon State University
Abstract: Engineering design empowers the world with a means to solve people's problems, create new products and experiences, and responsibly utilize the planet's resources. These outcomes may be collectively summarized as design for healthy people, products and planet and are an answer to stakeholders' demands for healthy products and services.
Bio: Stone is a professor in the School of Mechanical, Industrial and Manufacturing Engineering at Oregon State University. His research interests include design theories and methodologies, specifically ontologies for product architectures, functional representations and automated conceptual design techniques.
Thursday, September 7, 2017 at 4:00 pm
Electrical Energy Resources Center (EERC), 103
1400 Townsend Drive, Houghton, MI 49931
Event Type

Target Audience

Website
Department

Host ?

Department of Mechanical Engineering-Engineering Mechanics

Subscribe