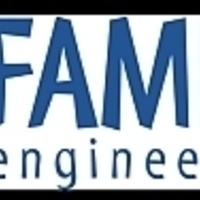 Family Science and Engineering Night
at Houghton Elementary
Parents Please Read
Each child/parent attends two 40-minute activities for their grade from 6:05 – 6:45 pm and 6:50-7:30 pm. You may start with either activity. Have fun!
If you are chaperoning several children, please accompany your youngest child and send the other child(ren) to the activities for their grade.
Activities for K-1 Students
Pollinator Party
Room 147
How do flowers turn into seeds and fruits? Meet some birds, moths, bees, and bats!
Presenter: Sarah Kelso, MTU, School of Forest Resources and Environmental Science
Brain Saver
Room 143
Are you always told to wear a helmet when you ride your bike? Why do we need to wear helmets? Pretend your brain is an egg and find out why! Design a helmet for your egg. Will it survive the crash?
Presenter: Ellen Hetcher and Nathan Blaszak, Tau Beta Pi
Wildlife Detectives
Room 145
Identify tracks of Michigan wildlife, investigate wildlife scenarios and see if you can describe what happened.
Presenter: Alichia Wilson, Biological Sciences
Activities for 2-3 Students
Busy Bees
Room 136
What are bees doing when they visit flowers? Do bees like ALL flowers?!
Presenter: Kira Ferguson, MTU, School of Forest Resources and Environmental Science
Swimming Up Stream with Salmon!
Room 138
Each spring and fall, salmon and steelhead migrate from the Great Lakes and oceans back to the stream where they were born. How do they find their home stream hundreds of miles away? Find out while you test your senses and see if you can find your way back home!
Presenter: Brian Doughty, MTU Center for Science and Environmental Outreach
Stop That Truck
Room 134
Yikes, can you design a guardrail to keep the truck on the road?
Presenter: Gregory Thielen and Cooper Pedersen, Tau Beta Pi
Activities for 4-5 Students
Is It A Chemical Reaction?
Room 141
Chemistry is all around us. How many examples can you list? How is a chemist different from a chemical engineer? Let's do some fun chemistry experiments!
Presenter: Savanna Curtis, MTU Student, Chemical Engineering
Computer Programming with Scratch
Computer Lab
Did you know computer programming can be easy. Learn how to use this fun program that you can continue to use when you are home to become a computer programmer!
Presenter: Chetan Chauras, Computer Science
Thanks for coming to Family Science and Engineering Night!
Tuesday, March 21, 2017 at 6:00 pm to 7:30 pm
Houghton Elementary 203 W. Jacker, Houghton, MI 49931
Event Type

Target Audience

Subscribing Departments ?

Website
Host ?

Coordinated by the Michigan Tech Center for Science and Environmental Outreach and the Western U.P. Center for Science, Mathematics and Environmental Education

Subscribe