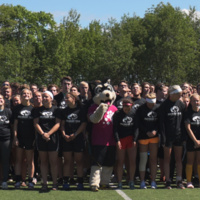 First-Year Student Orientation
Our weeklong Orientation program begins with the University Welcome on Sunday afternoon. Oreintation is designed to answer your questions, introduce you to campus resources, and assist you in making a smooth transition to life at Tech.
Sunday, August 27, 2017 at 1:00 pm to 2:00 pm
John MacInnes Student Ice Arena
1400 Townsend Drive, Houghton, MI 49931
Event Type

Target Audience

Subscribing Departments ?