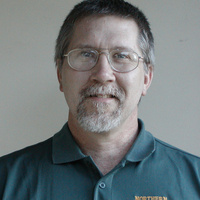 Gait Assessment: Examining How We Move
KIP Fall Seminar Series
Dr. Randall Jensen
School of Health and Human Performance
Northern Michigan University
Presentation Abstract:
Assessment of human locomotion is an important aspect of biomechanics and can be accomplished in a number of different ways. This presentation will focus on the applied aspects of the technology that is commonly found in biomechanics labs, including electromyography, video, electrogoniometry, force platforms, lasers, and accelerometers. Research conducted at Northern Michigan University, University of Limerick, and the University of Konstanz using these technologies will be presented. Examples of locomotion will include walking, running, jumping, cutting, and jump landings.
Friday, December 8, 2017 at 3:00 pm to 4:00 pm
Advanced Technology Development Complex (ATDC), 101
1400 Townsend Drive, Houghton, MI 49931
Event Type

Target Audience

Subscribing Departments ?