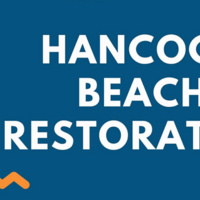 Hancock Beach Restoration
We are reclaiming the beach this May, for our Russ Mawby Signature Service Project this year Superior AmeriCorps!
AND we need your help! So if you use the beach and want it to be beautiful for this summer sign-up to help out below!
Follow this link for more information and to sign up: bit.ly/2oLnhGW
#bringbackthebeach2017
This project is sponsored by The City of Hancock, Superior AmeriCorps, and BHK
Saturday, May 20 at 9:00 am to 4:00 pm
Hancock Beach
Event Type

Audience

Subscribing Departments ?
Group

Website

Subscribe