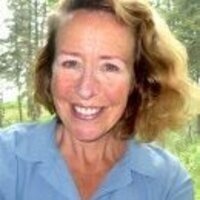 Keeping Lake Superior Healthy
Nancy Langston (SS), a professor of environmental history, will present a public program at the Keweenaw Unitarian Universalist Fellowship, which meets at the BHK Child Development Center, 700 Park Avenue, Houghton (enter on Waterworks Street). Her topic is on how communities can help sustain the health of Lake Superior in the face of mining, climate change, forest change, invasive species and emerging chemicals of concern.
The challenges facing Lake Superior are many—yet local, regional and international communities overcame enormous threats to the lake's ecosystems in the past century. This conversation will explore what we can learn from the past to help sustain Lake Superior. The program is free, and everyone is welcome.
Sunday, January 14 at 10:30 am to 11:30 am
BHK Child Development Center, enter on Waterworks Street 700 Park Avenue, Houghton
Target Audience
Department

Host ?

Keweenaw Unitarian Universalist Fellowship

Subscribe