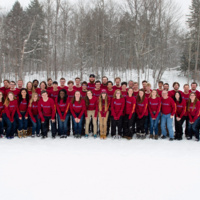 LeaderShape Institute Day 7 Reunion
When? Monday, March 27th from 8 pm - 9:30 pm
Where? MUB Ballroom A2
What to wear? Your LeaderShape Institute t-shirt, of course!RSVP HERE!!All graduated participants and cluster facilitators from the past years of the LeaderShape Institute are invited to an open house gathering. There will be plenty hors d'oeuvres, as well as plenty of opportunities to reconnect and network. Please join us!
Monday, March 27, 2017 at 8:00 pm to 9:30 pm
MUB Ballroom A2
Event Type

Target Audience

Subscribing Departments ?

Website
Group

Subscribe