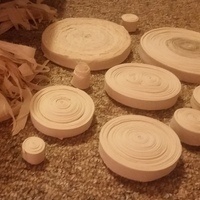 Measure: Project Learning Lab student exhbit
April 18 - 22
Reception with Student Artists: Thu, Apr 20, 2017 5:00 PM - 6:30 PM
Measure will showcase the works of Project Learning Lab students in Lisa Gordillo's Traditional Sculpture class. View the event poster!
Saturday, April 22 at 8:00 pm to 8:00 pm
Rozsa Center for the Performing Arts
1400 Townsend Drive, Houghton, MI 49931
Host ?

Art

Event Type

Audience

Subscribing Departments ?
Cost

At no cost to attendees

Website

Subscribe