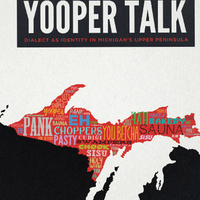 Meet the Author—Kathryn Remlinger '95 - Houghton, MI
Holy wah! So ya panked it with yer swampers, eh? Meet Kathryn Remlinger '95 (Rhetoric and Technical Communication), author of the book Yooper Talk: Dialect as Identity in Michigan's Upper Peninsula. Remlinger will discuss her book and her research on dialect and identity and how the idea of a unique Yooper dialect emerged. Q & A and a book signing will follow the presentation.
Cost: Free. Complimentary refreshments will be provided.
Tuesday, March 6, 2018 at 5:30 pm to 7:30 pm
Dow Environmental Sciences and Engineering Building
1400 Townsend Drive, Houghton, MI 49931
Target Audience

Website
Department

Subscribe