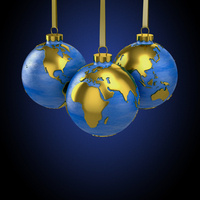 Modern Languages Holiday Celebration
Please join us to celebrate and explore German, French, and Hispanic holiday traditions. Learn a few holiday songs in each language and enjoy listening to traditional holiday music with a performance by French-Canadian Group Maple Sugar Folk and Andy Fiss! Play holiday bingo and have some treats!
Tuesday, November 28, 2017 at 5:30 pm to 6:30 pm
Walker Arts and Humanities Center, 134
1400 Townsend Drive, Houghton, MI 49931
Event Type

Target Audience

Subscribing Departments ?
Host ?

Modern Languages and Department of Humanities

Subscribe