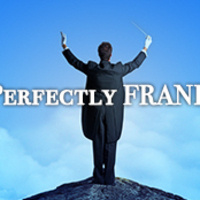 Perfectly FRANK!
A Superior Wind Symphony concert celebrating 86 years of the great conductor for wind ensembles, Frank L. Battisti!
The Rozsa Center for the Performing Arts and Department of Visual and Performing Arts presents a concert by the Superior Wind Symphony, titled "Perfectly Frank," a celebration of the great conductor for winds, Frank L Battisti. They will perform this Saturday, November 11, at 7:30 PM, in the Rozsa Center.
Frank L. Battisti is conductor of the Wind Ensemble and Director of Wind Ensemble Activities at the New England Conservatory in Boston, Massachusetts. Under Mr. Battisti's leadership, the Ensemble has established a national and international reputation for being one of the premiere ensembles of its kind in the United States. It has performed often at music conferences, in live radio concert broadcasts over the National Public Radio (NPR) Network and recorded for Centaur and Golden Crest Records. During the past 40 years Frank L. Battisti has been responsible for commissioning and premiering many works for wind ensemble by distinguished American and foreign composers including Warren Benson, Leslie Bassett, Robert Ceely, John Harbison, Robin Holloway, William Thomas McKinley, Vincent Persichetti, Michael Colgrass, Daniel Pinkham, Gunther Schuller, Robert Selig, Sir Michael Tippett, Ivan Tcherepnin, Robert Ward and Alec Wilder. Critics and colleagues have praised Battisti for his commitment to contemporary music and his outstanding performances.
Frank Battisti has been a personal friend and mentor to me for over a decade, including being the very first guest conductor I had here at Tech in my first year of my life as a College Band Director! He gave then, as he has always since: Pointed, helpful information about how to be a more musical conductor and inspiring educator. I was able to go to two workshops with Frank as an instructor this summer, in Frank's 87th year! I felt more inspired than even before and thought it was time to plan a concert of music that Frank values at the highest level, as a tribute to his friendship and support! All of the music in this program is by composers or arrangers that are at the top of the Battisti approval list, and almost all of them have been teaching pieces I first studied at Battisti conducting workshops. —Michael Christianson, Director of Bands
[Program]
Saturday, November 11, 2017 at 7:30 pm
Rozsa Center for the Performing Arts
1400 Townsend Drive, Houghton, MI 49931
Event Type

Target Audience

Tags

Website
Cost

$13.00 - Adult, $5.00 - Youth, No Charge for Michigan Tech Students with Experience Tech Fee

Department

Host ?

Rozsa Center for the Performing Arts and Department of Visual and Performing Arts

Contact Phone Number

Ticketing Office: (906) 487-2073

Subscribe