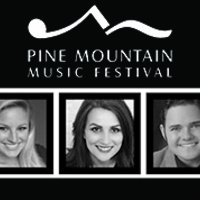 PMMF Opera Scenes
Three award-winning young opera singers present a timeless "Night at the Opera." Julie Tabash Kelsheimer, Kelsey Park, and Billey Bruley sing arias, duets, and trios that evoke love, hate, tragedy, revenge, and ecstasy.
For more details please visit www.PMMF.org
Saturday, June 17 at 7:30 pm
Rozsa Center for the Performing Arts
1400 Townsend Drive, Houghton, MI 49931
Host ?

Pine Mountain Music Festival (PMMF) and the Rozsa Center

Event Type

Audience

Subscribing Departments ?
Website

Subscribe