"Thrilling, glorious and BETTER THAN IT EVER WAS. Eliza is a hero for our moment!" The New York Times
From Lincoln Center Theater and director Bartlett Sher comes "a sumptuous new production of the most perfect musical of all time" (Entertainment Weekly), Lerner & Loewe's MY FAIR LADY. Boasting such classic songs as "I Could Have Danced All Night," "The Rain in Spain," and "Wouldn't It Be Loverly," MY FAIR LADY tells the story of Eliza Doolittle, a young Cockney flower seller, and Henry Higgins, a linguistics professor who is determined to transform her into his idea of a "proper lady." But who is really being transformed?
CONTENT GUIDANCE | This beloved musical is recommended for ages 10+. The show explores topics of class discrimination, sexism, linguistic profiling, and social identity.
PRESENTER | Rozsa Center for the Performing Arts
VENUE | Rozsa Center for the Performing Arts
DURATION | 2 hours and 55 minutes, with one intermission
TICKETS | Pay As You're Able ($40 Full Ticket Fee) What is this?
SEATING | Reserved
About the Production
The tour of Lincoln Center Theater's production of Lerner & Loewe's MY FAIR LADY directed by Bartlett Sher with tour direction by Samantha Saltzman features original choreography by Christopher Gattelli with tour choreography by Jim Cooney, and has sets by Michael Yeargan, costumes by Catherine Zuber, lighting by Donald Holder and sound by Marc Salzberg and Beth Lake. Music Supervision is by Ted Sperling, featuring MY FAIR LADY's original musical arrangements by Robert Russell Bennett and Phil Lang, and dance arrangements by Trude Rittman. Tour orchestrations are by Josh Clayton and Larry Blank and music direction is by David Andrews Rogers. It is produced by Troika Entertainment, LLC.
Sponsors
Support for this the Rozsa Presenting Series and this event provided by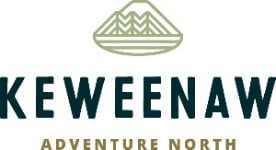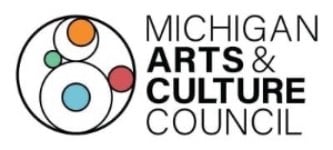 and donors like you. View current donors to the Rozsa Center for the Performing Arts.
Pay As You're Able Ticketing
The Rozsa believes that the foundation of an equitable and inclusive arts culture requires making events financially accessible to all. So, we are offering Pay as You're Able ticketing for all of our Presenting Series events.
For Pay As You're Able, the "full fee" represents the value of the ticket. For you, Pay As You're Able may mean covering your ticket price and part of someone else's through "full fee +." It could also mean paying half or some of the ticket price. Please pay what you can afford.
Accessibility
Noise-canceling headphones
Available at the Rozsa Box Office.
Assisted Listening Devices
Available at the Rozsa Box Office.
View full list of accessibility services
Print and Digital Programs
Digital Program
The full program will be available online at least one day in advance for all devices and is compatible with most screen readers.
Limited Print Program
Print programs containing limited show information will be available at the door.
Large-Print Program
A large-print version of the limited print program is available in advance online. A limited quantity is printed and available at the Rozsa Box Office.
Additional Information