Short Story Writing Workshop
Learn the art of storytelling from a literary buckaroo Charli Mills who spins tales of truth and fiction 99-words at a time. This workshop focuses on how to craft a short story to Selected Shorts, a live radio performance scheduled at the Rozsa Center on December 7, 2019. You will learn the basic components of a story, borrow techniques from literary fiction, and practice assembling the best details within the constraint of 700 words to create a compelling submission. Even if you are a seasoned writer or published author, you can benefit from the specific hands-on training this workshop offers.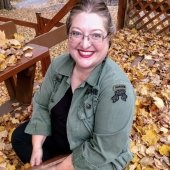 About Charli Mills
Charli Mills, a born buckaroo, once won a goat-tying championship. For 20 years, she rode the marketing circuit. Now she wrangles words and helps authors cultivate books and strategize brands. Married to a former US Army Ranger, Charli Mills is "true grit" although shorter than John Wayne. She writes about the veteran spouse experience and gives voice to the marginalized in western history. In 2014 she founded an imaginary place called Carrot Ranch where real people gather. Charli hosts weekly Flash Fiction Challenges, develops workshops, and leads writing retreats to make literary art more accessible 99 words at a time.
Tuesday, October 29, 2019 at 6:00 p.m. to 7:30 p.m.
Portage Lake District Library
Event Type

Target Audience

Tags
Subscribing Department ?

Host ?

Rozsa Center for the Performing Arts

Contact Name

Mary Jennings

Contact Email

Subscribe