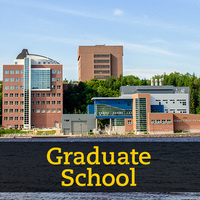 Submitting your Dissertation, Thesis, or Report to the Graduate School
Please register to attend:
OFF campus (to receive information about the live stream)
Students planning on finishing a dissertation, thesis, or report in fall 2017 or spring 2018 are invited a seminar designed to help students understand the submission process and answer questions about it. Faculty and staff who assist students with submissions are also welcome to attend.
If you are unable to attend, a taped version of this seminar is always online and is updated each semester.
Tuesday, September 12, 2017 at 4:05 pm to 4:55 pm
Fisher Hall, 138
1400 Townsend Drive, Houghton, MI 49931
Event Type

Target Audience

Subscribing Departments ?
Contact Name

Graduate School

Contact Email

Subscribe