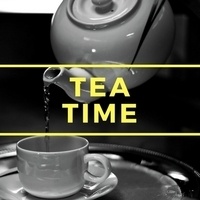 Tea Time
Come have tea & snacks, and visit with our international campus community every Wednesday afternoon!
Each week, students and community members meet to informally discuss cultural topics. It is a welcoming event hosted by the ESL department where you can meet other students and community members, learn about other cultures, and practice your conversational skills in English.
This event is free and open to the public. Anyone interested in cultures, language, and building friendships is welcome!
Wednesday, August 16, 2017 at 2:00 pm to 4:00 pm
Douglass Houghton Hall (DHH), G044 (ESL Door)
1700 Townsend Drive, Houghton, MI 49931
Event Type

Target Audience
Department

Host ?

ESL Department

Subscribe