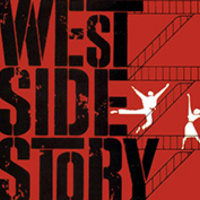 West Side Story
West Side Story changed the very nature of American Musical Theatre. With music by Leonard Bernstein and lyrics by a young Stephen Sondheim, the play was grounded in a distinctively modern sound with a passionately poetic statement: A place where everyone can grow beyond the confines of hate and poverty, a safe and beautiful place, a place for us.
Thursday, Apr 13th Tickets
Friday, Apr 14th Tickets
Saturday, Apr 15th Tickets

Thursday, April 13 at 7:30 pm
More dates through April 15, 2017
Rozsa Center for the Performing Arts
1400 Townsend Drive, Houghton, MI 49931
Host ?

Theatre

Event Type

Audience

Subscribing Departments ?