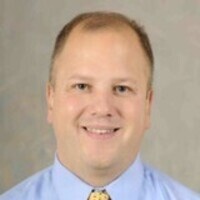 World Water Day Keynote Lecture: Dr. Greg Kleinheinz, R.S, Ph.D.
The Multidimensional Benefits to Sustainable Beach Reengineering
The desire to provide healthy water for beach goers is a universal desire of communities throughout the United States. How we get to that point is often not well understood. With increased monitoring of recreational waters, due in large part to the Beaches Environmental Health and Coastal Health Act and allied research, local communities have found demonstrable contamination sources that can be remediated at local beaches. These contamination sources range from small stormwater inputs, to overland flow, to beach areas, to combined sewers and cross connections discharging directly to the beach. The results from the source identification work around the Great Lakes suggest that the majority of contamination in the 40 locations to be discussed is of local origin. This presents an opportunity for the local community to invest in the beach as a resource for the entire community. This investment is not only important as a social equity issue for communities, but as an economic driver for coastal communities. This presentation will present results from a multiyear, step‐wise group of projects that took over 50 locations from microbial source identification, to mitigation plan development, to beach reengineering and pollution mitigation. ​Numerous examples will be provided with an emphasis on the approach, process, challenges, and overall success of these projects. The costs associated with each redesign plan and unanticipated challenges will be discussed for several case studies. Finally, both the intended and unintended benefits to the communities will be explored.
Tuesday, March 27, 2018 at 4:00 pm
Dow Environmental Sciences and Engineering Building, 641
1400 Townsend Drive, Houghton, MI 49931